The Connected Airline: Unifying Airline Operations Improves Customer Experience and Your Bottom Line
The Connected Airline: Unifying Airline Operations Improves Customer Experience and Your Bottom Line
Surging demand and lower fuel prices are contributing to record profitability in the global airline industry. In fact, profitability reached a new high in 2015, estimated at US$29.3 billion[1], 70% higher than the previous record set in 2010. Customer satisfaction ratings have also hit at an all-time high.
Are these upward trends sustainable in a cyclical economy? Not only is customer experience leveling out, but comparable to other sectors, it is also ranked substantially lower. How can airlines continue to drive growth, improve customer experience and protect revenue and profitability?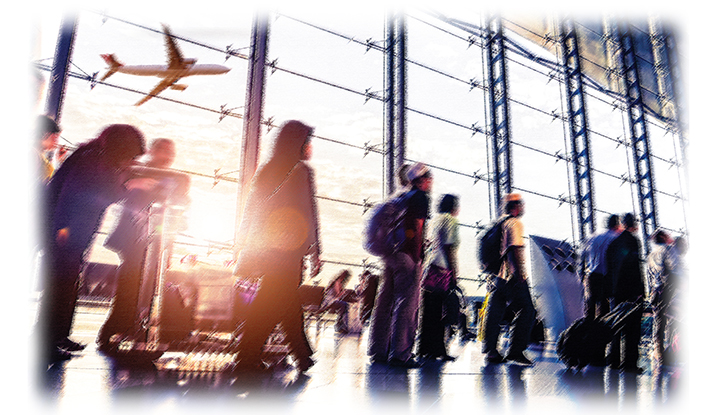 To learn more about the relationship among data, technology and airline operations, and the ways these affect customer service and profitability, Sabre and Forbes Insights combined recent survey results with executive interviews to create a series of three briefing papers. The first of three papers, "Bridging the Gap between Airline Operations and the Passenger," explores the power of actionable data to enhance operations. The second in the series, "Putting Technology and Data in Sync," focuses on how the right airline IT investment strategy can help airlines deliver on their brand promise of customer experience and ultimately achieve improved profitability. The final installment, "Shifting the Operational Mindset to Process Integration," shows the value of integrated business processes that are optimized to handle events, such as disruptions, as well as everyday operations.
This research reveals that airlines see their number one brand promise as customer experience (61%) and that customer sentiment is the highest measure of the success of disruption management (72%). However, the survey also indicated a disconnect between operational performance, profitability and the customer experience:
84% of executives believe they are ahead of their competitors in customer experience

79% believe they are better than competitors in operational performance

Only 49% believe they are ahead in profitability
Effectively managing operational efficiency, customer satisfaction and profitability has always been a delicate balancing act for airlines. This balancing act becomes even more difficult when operations are disrupted by external factors such as increasingly adverse weather events and overcrowded and larger airports. These factors all result in increased operational disruptions creating greater pressure in all of these key performance areas.
It is estimated that the costs to airlines worldwide of disrupted operations approaches 3%[2] of revenue. In 2015 alone, that translated into costs of up to US $22 billion, equal to 75% of worldwide net profits. As the causes are largely out of the airlines' control, they must find ways to better manage the impact on the bottom line and the customer experience in order to protect revenues.
Airlines have invested billions in new technology and business processes to improve operational efficiency and increase customer experience, both designed to create and protect revenue and profit growth. As recognized by 78% of operations executives and 80% of marketing and IT executives, however, in spite of the billions invested, disruption management still presents a difficult challenge. And it takes only one disruption to damage a brand. The higher the impact of the disruption on the customers and the higher the value of those customers, the greater the impact on the airline's bottom line.
Airlines, like many sectors, are organized and operate in silos. Silos that are not always aligned, connected or able to communicate effectively in response to the unique challenges of flight disruptions. By their very nature, disruptions and their impact are real-time events that require real-time data, real-time communications and real-time decision making. Airlines are not connected internally in a way that allows for real-time management across all affected areas -- operations, finance, IT, marketing and customer service to name just a few.
From the research comes a general level of agreement across airlines as to what the top factors are in improving operational performance: strong leadership and advanced technologies that connect and unify these functional silos.
Adopting advanced technology was cited as the most important factor for operational performance improvement (46%) and increasing customer satisfaction (53%). Strong leadership was cited as the most important factor for increasing profitability (50%) closely followed by advanced technology (41%). Lack of advanced unifying technology was named as the leading obstacle to improvement across all three areas.
Advanced technology that aligns, connects and unifies operations, finance, IT, marketing and customer service is increasingly understood to be essential to the need for real-time action that improves disrupted operations management, protects the customer experience and improves profitability. Today's airline customers understand that the unexpected will happen. It's how effectively the airline reacts that determines their level of satisfaction and protects profitability.
Airlines are now recognizing that they must move toward strategic alignment and a unified technology infrastructure across all key departments. They need the advanced technologies and integrated business processes that will improve operational performance, especially during disruptive events, enhance the customer experience and protect revenue and profit growth.
Read the three briefing papers and the full executive summary of Sabre and Forbes Insights research here.